Product Description: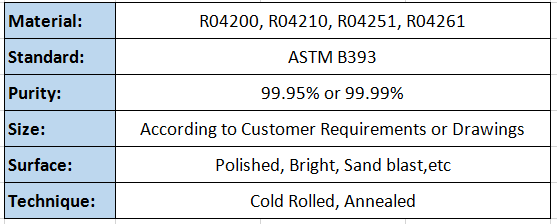 Our niobium foils are available in a wide range of thicknesses and widths. Our product is precision rolled with proprietary reduction schedules to ensure the material performs as expected in your application.
Application:
Niobium Foil (Niobium Strip) is very stable so that it can replace stainless steel in the inorganic acid produce, machine life can improve dozens of times with it. Other applications include its use in chemical, welding, nuclear industries, electronics, optics, numismatics and jewelry. Niobium's low toxicity and ability to be colored by anodization are particular advantages. Our high-quality niobium foil widely is used in anti-corrosion, capacitors, optical target material, superconductors, medical treatment, refrigeration, etc.
Specification: