Product Description: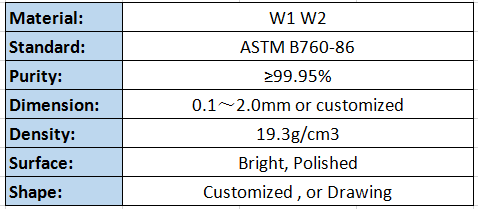 The main Features of our tungsten filament include: high melting point, high resistance, good intensity , low evaporation pressure and long service life.
Yuxiang offers an extensive selection of tungsten filaments to fit most applications as well as custom fabrication to meet your specific process needs. Our filaments are made in strict fabrication processes and are of the highest quality, reliability and consistency in the industry.
Application:
Tungsten Filament is arguably the key component of the incandescent lamp business. The Tungsten Filament is quite sturdy and provides stable and uniform electron emission, primarily used in scanning electron microscopy Tungsten filament is used in electron gun to produce electron beam and as emitting tubes filament cathode.
Specification: