---
【Summary Description】Everyone must know safety knowledge, everyone must be able to respond to emergencies.
In order to deeply learn the lessons of fire accidents inside and outside the province, promote all sectors of society to pay more attention to fire protection, participate in fire protection, and continuously improve the fire safety quality of the whole people and the ability of society to resist disasters.
Combined with the requirements of publicity and education and disaster prevention and mitigation for the month of safety production in June, Ms. Chen, a teacher from Henan Fire Protection Association, came to our company to carry out fire protection and safety education and training around the theme of "everyone talks about safety, everyone knows emergency".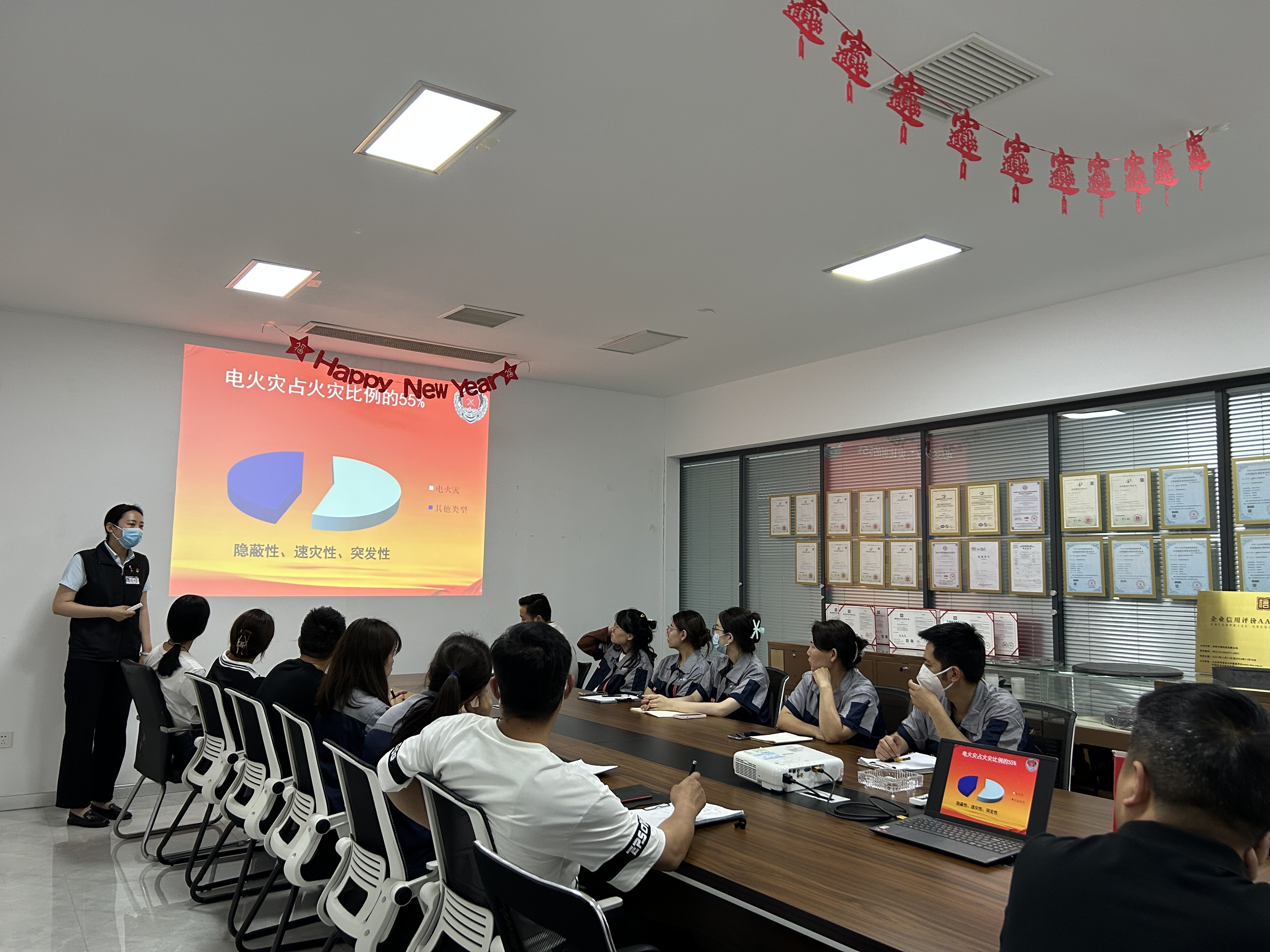 The training enables our employees to understand fire laws and regulations and fire protection systems; analysis of recent fire accidents; fire prevention and evacuation skills in high-rise and multi-storey buildings; fire prevention in key parts of the unit and response to sudden fires at night; knowledge of fire protection for vehicles and electric vehicles, and fire fighting Correct use of equipment and fire-fighting facilities.